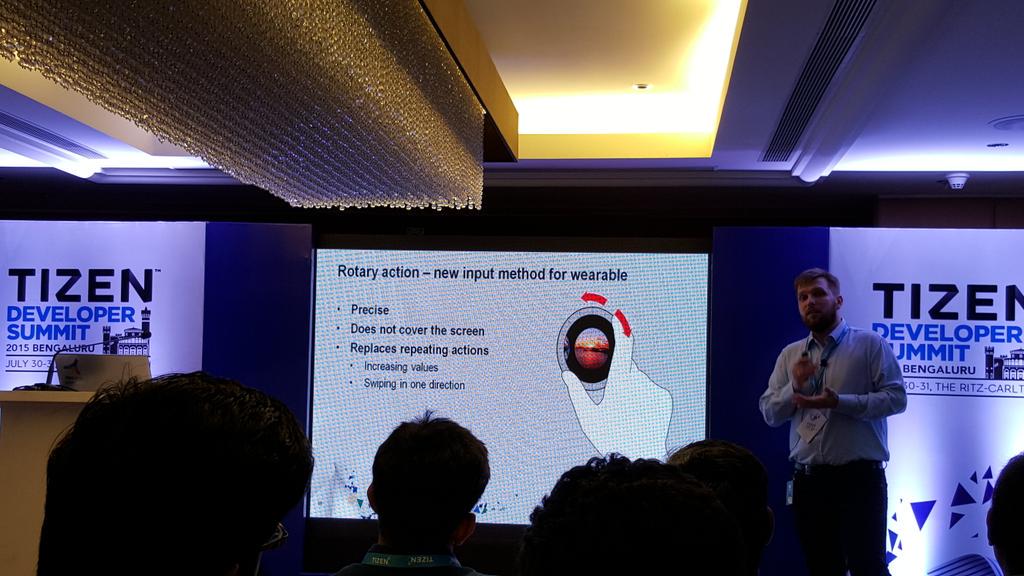 You may or may not know it, but Samsung isn't all that happy having its smartphones run on Android. Google imposes some restrictions that Samsung doesn't particularly enjoy. It tried adopting Tizen, an OS platform that it backs, but for Smartphones, you need developer support. And Tizen doesn't have developer support.
This is why it chose Tizen for wearables, eve as it continued releasing smartwatches running Android Wear. This was because wearables are still a nascent platform and developers and consumers would be more open towards trying new things.
However, Samsung hasn't yet conquered the market, with smaller companies selling in bigger quantities. It is expected to change all that with its round smartwatch, which is said to be coming out later this year.
According to SamMobile, Samsung has confirmed that a rotating bezel would be included to attendees of an event in Bangalore. The rotating bezel makes navigation easier and more intuitive.
Samsung is looking for new revenue sources as its current mobile domination seems to falter.
What do you think? Will Samsung be able to fight off the competition?